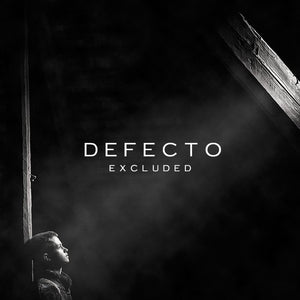 DEFECTO- Excluded (Vinyl) Remastered 2021
Regular price 250,00 kr Sale
Designet i samarbejde med
Gratis fragt ved køb for over 999 kr.
Remastered version af vores debutalbum 'Excluded' for første gang udgivet på vinyl.
Limited edition - kun 200 eksemplarer!
    Trackliste: 
    1. Excluded
    2. When Daylight Dies
    3. You Had It Coming
    4. Drifting Into Blackness
    5. The Final Transition 
    6. Rage
    7. Desperate Addict
    8. Don't Lose Yourself
    9. Into Oblivion
   10. Sovereign
   11. The Sands of Time
Bemærk vi trækker pengene når ordren er lagt.

Fragtes omkring udgivelsesdato første april 2021.